Everything Theory
Jun 01
another try at a cover redesign
Thoughts on this one?  I think I'm getting closer.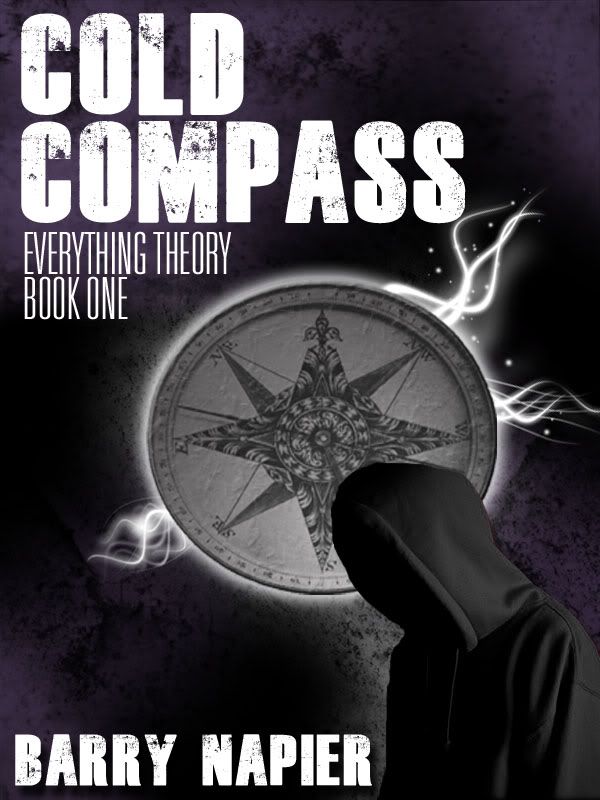 May 22
another 5 star review on Amazon
And I quote
Napier made me a believer when i was not certain i wanted to be…..but i couldnt help myself. this brings together the right dose of our government covering up unknowns and unexplained. perfectly balanced with fear factor, sense of humor, and conspiracy theory storytelling. vivid characters tell the reader just enough to hook us without being predictable or giving it away. well done and recommended. cant wait to get my hands on the next one…i am certain Mr. Napier will be getting phone calls from hollywood on this series. must read, definitely.
Still no word from Hollywood…

cover redesign
I'm still not 100% thrilled with the cover.  I have someone much more talented than me drafting up a new design.  In the meantime, I thought I'd see if there was any truth to the idea that larger titles in bolder fonts tend to make covers more exciting. I'm still not sure about this one, either…
Mar 13
getting theoretical
from an Amazon review:
Grab hold of the craziest conspiracy theorist's head you can find. Dump believable characters in one ear. Shake the head around like a maraca until—bloody and beaten—the characters crawl out the other ear. That's Cold Compass.

From what I've read, Napier promises to—over the course of 5 or so books—tie everything from ghosts to UFOs into one, unified Everything Theory. That's a pretty big claim, but after reading Cold Compass I'm actually inclined to believe he can do it. Napier delivers genuine characters and genuine scares in a book that you probably won't put down until you finish it. I'm not a series guy, and I can't wait for the rest.

Tighten the straps on your tinfoil hat, prepare yourself for a wild ride and buy Cold Compass right now.